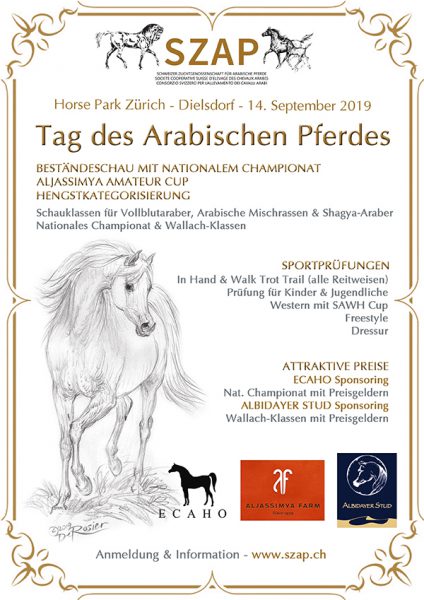 On 14th September, the Swiss Arab Horse Society (SZAP) invites you to its annual national championship and breed stock show in the Horse Park Zurich-Dielsdorf. Included in the event are also numerous riding classes and an international Aljassimiya Amateur Challenge.
For the first time in Switzerland, the National Championship and the gelding classes will be awarded with prize money. The gold, silver and bronze champions receive € 200 each from the ECAHO Breeders Fund, and a total of € 1750 is distributed among the first five horses in the gelding class. In addition, the best gelding in the Aljassimiya Challenge can go home with 250, – €.
Participation is worthwhile!
More information and the schedules can be found here!