For many of us, El Zahraa is the cradle of the Straight Egyptian Arabian horse, and the history and achievements of this stud are known to all of us. Since 2011, however, not much information has leaked out of El Zahraa. With the help of Prof. Khalid Osman, the chairman of the EAO, we want to shed some light on the current situation.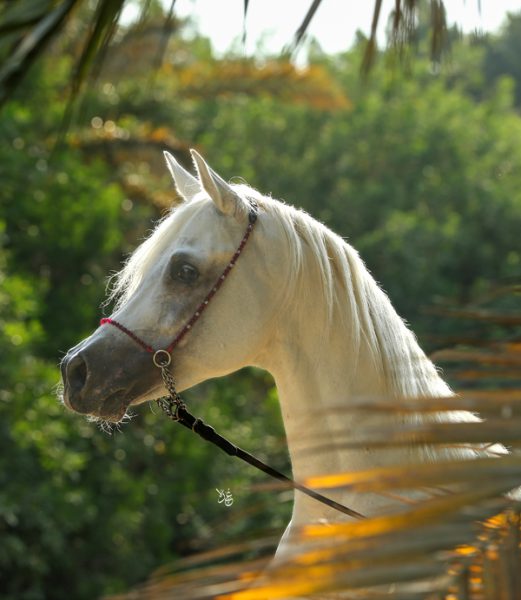 After a break of nine years, I had the chance to visit El Zahraa again – and it appears on the surface, that nothing much has changed since my last visit. To know, if that is true, I have asked Prof. Khalid Tawfik Osman, the Chairman of The Egyptian Agricultural Organization (EAO) about the present situation and future plans:
IN THE FOCUS (ITF): Prof. Osman, how many horses are there at present in El Zahraa?
Prof. Osman: El Zahraa stud is a governmental stud farm, specialized in breeding straight Egyptian horses of the highest standard. We currently have around 477 horses, this includes 35 stallions, 168 broodmares, 110 colts and 164 fillies.
ITF: Which stallions are your chief sires today?
Prof. Osman: At present we have seven chief sires and I would like to introduce you to some of El Zahraa's gentlemen:
Shafea (Tagweed / Tee) *2010 – Damline Roga el Beida (Saklawi), Sireline Saklawi I via Morafic. The most precious son of the great and proven sire Tagweed (by Gad Allah). Shafea rated equal to his grand sire Gad Allah at 3 years. In 2019 and 2018, his offspring have already sold as yearlings for up to 353.700 L.E which is equivalent 20.000 €!
Defaf (Ouf / Sarhana) *2004 – Damline Rodania (Kuhailan), Sireline Saklawi I via Morafic. He is a top-bred sire, with a remarkable bay colour, Set aside from his colour attribute, Defaf has good jumping ability from a lineage of performance riding horses with a pedigree steeped in El Zahraa's history.
-------------------------------------------------------------------------------------------------
The rest of this article with over 40 photos of current and past sires and dams of sires, as well as a list of all chief sires and stallions at stud is only visible to Online Subscribers.
Please log-in, if you are already an Online-Subscriber: Login-PagePlease go to the Shop, if you want to become an Online-Subscriber: Shop-page
The one-year Online Subscription is available at 20 €
-------------------------------------------------------------------------------------------------