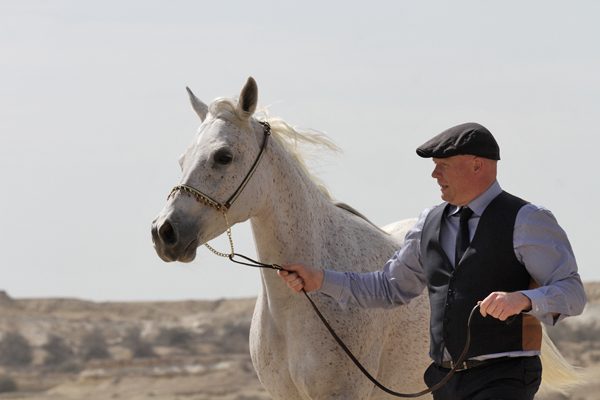 It is with a heavy heart to write these lines and to inform about the passing of Ryan Jones, one of the most talented handlers in the Arabian horse world. The tragedy happened at the British Nationals at Malvern last weekend where Ryan died very suddenly, presumably of a heart attack.
Ryan was born in 1976 as the oldest son of Emrys and Sue Jones, the founders of Bychan Arabians and together with his younger brother Rod and sister Rhiannon, he grew up with Arabian horses that soon became his life.
With his lifelong experience with Arabian horses, it was almost a natural thing that he became a handler and trainer. In this capacity, he was sought after around the world, and among other appointments, he showed for the King of Saudi Arabia and trained the horses of the King of Bahrain for the WAHO presentation. He had that special bond and feeling for horses, and on top of all, he was able to keep up with even a trot that scores 20, 20, 20.
Our sincerest condolences go to his partner and his kids, to his parents, his brother, and sister – may they find comfort in knowing that he was loved around the world and left a huge positive impact in the Arabian horse world. The show ring and especially the Malvern show will never be the same, the latter was canceled in respect for his family and friends.
Gudrun Waiditschka