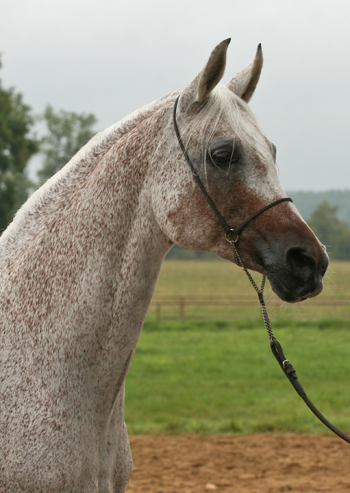 She stood out wherever she appeared, because her "bloody shoulder" had slipped into her face. This mood of nature caused an almost brown half of the face of this elegant fleebitten grey mare. This marking was considered a sign of honor and sacrifice by the Bedouins.
But the marking did not detract from her beauty – perhaps on the contrary, because the judges looked very closely at her. In 2006 she was on tour through the three big shows with great success: she became All Nations Cup Senior Reserve Champion in Aachen, European Senior Reserve Champion in Moorsele (Belgium) and World Senior Top Ten of the mares in Paris.
She had a total of nine foals in Michalow before she was sold to the Athbah Stud stud in Saudi Arabia.