On 3rd November, the European HARC Championships will be run at the racetrack of Wallonnie in Ghlin, Belgium. The race is sponsored with 20.000 € and covers a distance of 2100 m. Eleven horses had been entered, when entries closed on 23rd October. The 11 entries come from all over Europe: from North ( Sweden) to South (Spain) and from East ( Russia) to West (England), as well as from Bulgaria , Poland, Germany, Holland and Belgium!
Nelly Philippot, who for several years is the organizer of the European HARC Championships says: "Despite practical difficulties of all sorts to convince breeders of heritage Arabian horses to enter them in racing and to use speed as one among other criteria for selection of the true Arabian steed, we can see the spirit is still there! It is only a question of time and regular financial support to let it bloom again!"
One of the favourites will be Pamills Lipse (Top Flyte / Pamill) *2011 from Sweden, who has won this race already in 2016 and 2017 (the race was cancelled in 2018), and has a live earning of more than 50.000 € so far.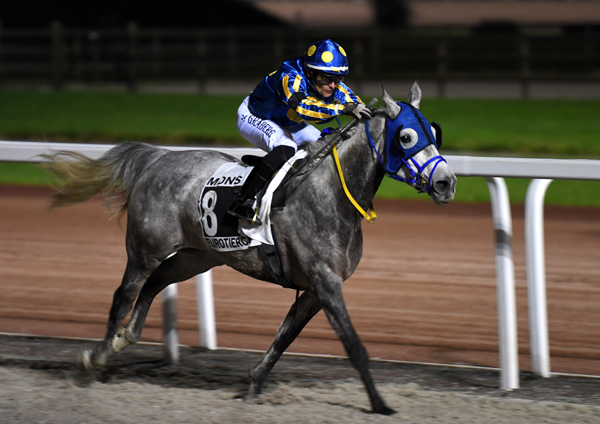 The idea of HARC, when created by HH Sh Sultan bin Zayed Al Nahyan, and some co-workers, was to give a chance again to Heritage Arabian horses (i.e. of the old bloodlines) to came back to the tracks. Indeed, some 25 years ago, the tendency of specializing for speed only, hooked part of the Arabian horse community, making use of bloodlines that increased considerably the speed, up to 10 % in one generation, but almost always induced loss of type and versatility. Those breeders that wanted to maintain versatility and a minimum of type in the horses born in their studs, opted for not using these lines and due to this choice, the breeders of Heritage horses had to give up racing as there was no chance to compete with the modern "race-Arabians". To give again access to the track, and to use speed as a means of test and selection, among many other criteria, the Heritage horses (not carrying specific bloodlines in their pedigree) are given a chance to race among their peers.
-gw-